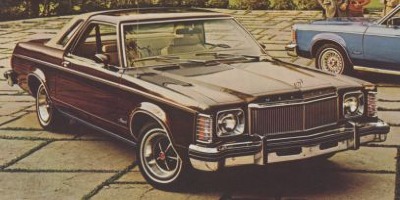 For the GMV spotter, the easist way to identify a Monarch "S" is by the Interior Trim code on the driver's door. All Monarch "S" trim codes begin with a "P". Aside from the trim code, Monarch "S"'s have unmistakable woven inserts in the seats and door panels unlike all other 1976 and 1977 models.


The "S" option group, illustrated on the two-door model above, includes Landau vinyl roof; paint/tape stripes in gold tones on bodysides, hood and deck lid; rocker panel molding, dual remote control racing mirrors; styled steel wheels with trim rings and accents of gold paint; bucket seats and deluxe door trim with perforated appearing vinyl inserts; leather-wrapped sports steering wheel; floor-mounted shift with optional automatic transmission and heavy-duty suspension


Within the photo album below are pictures of the 1976 and 1977 Monarch "S"'s which have been identified and registered. These rare beauties also appear on the main 1976 and 1977 Monarch page(s).

Each photo may be enlarged and you may also add comments to the photos.